June 7, 2014
"With the same measure that you use, it will be measured back to you." (Luke 6:38)
Ouch! We can usually dish it out, but we can't take it!
Lord, help me to be more merciful to those who have offended me! I may not have sinned in the same way she did (James 2:11–13), but I have certainly sinned in other ways – ways that, to some, would seem equally or even more …
August 24, 2013

This article is from Ligonier Ministries HERE
"You are beautiful as Tizrah, my love, lovely as Jerusalem, awesome as an army with banners.Turn away your eyes from me, for they overwhelm me—Your hair is like a flock of goats leaping down the slopes of Gilead" (Song 6:4–5). – Song of Solomon 5–6
In his teaching series Wisdom, Dr. R.C. Sproul says that "there is so much wrong with the romance …
May 14, 2013
This is a guest post from my dear friend, Tonya Chapa from her new blog, The Virtuous Wife. Welcome to the blogging world, Tonya! Be sure to visit her and say hello!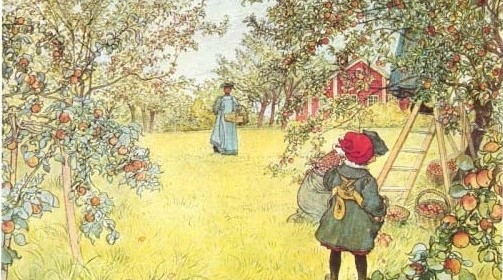 I have been at the Family Economics Conference this past week soaking in the words and wisdom of many godly and gifted speakers. As I was listening, I was thinking, connecting dots, examining our life and the way we …
May 11, 2013
I wrote this poem a few years ago to encourage mothers in their holy duty of nurturing and training their little ones. Some days are indeed difficult, but what a blessed calling we have!
He will feed His flock like a shepherd; He will gather the lambs with His arm, and carry them in His bosom, and gently lead those who are with young. (Isaiah 40:11)
God fashioned her with smaller hands,
So …
April 28, 2013
This is one of my very favorite high protein snacks – and it's good for you too. It's perfect to have on hand if you're pregnant or nursing and can't seem to find the time for a healthy snack during the day.Serve it for guests, for your kiddos, or for the hungry hubby who is tempted to browse the pantry shelves looking for sugar or empty calories.
April 28, 2013
My version of tabbouleh uses one of my favorites grains, quinoa, instead of the traditional ingredient, bulgur wheat. Not only do I prefer the taste of quinoa, it is also gluten free and far more nutritious! It's very high in protein (12%–18%); and, unlike wheat or rice (which are low in lysine), quinoa contains a balanced set of essential amino acids, making it an unusually complete protein source among …
June 30, 2012
Do you have time for a quick vote? Help tell the untold stories of numerous families with children with autism in Eastern Europe. Just 20 seconds of your time is enough to help finish this important documentary that will shed light on the crisis and begin the process of finding solutions!
Cultivate Wines is donating $100,000 to nonprofit organizations through an online voting contest. First place gets $50,000 and second through sixth place gets $10,000. This money is enough to …
June 15, 2012
Time is almost up! Register Today!!!
A One Day, Life Changing event!
Saturday, June 30, 2012
10:30 a.m. – 4:30 p.m.
Be refreshed and renewed with inspirational teaching, testimonies, music, and fellowship; as well as a delicious lunch! Be inspired and encouraged as…
Keynote Speaker: Kelly Crawford (wife, mother, author, and Alabama tornado survivor)
…shares from the heart the tremendous role Christian women play in helping to shape their families and society as a whole.
This year's theme …
April 10, 2012
I'll be speaking at the APACHE Homeschool Conference this weekend in Peoria, Illinois. Be sure to join me for discussions on raising daughters, motherhood, homemaking/homeschooling, and using everyday essential oils for home and family. Here is my schedule:
Friday @ 11am
Dr. Mom's Medicine Cabinet
Friday @1pm
Virtuous Maidenhood: Embracing and Communicating a Biblical Self Image
Friday @4pm
Weary Women
Saturday: 2:30pm
Christianity – …
February 4, 2012
Anita is our winner! Congratulations, Anita!
There is something about words that I've always loved. Scripture, poetry, literature, choice quotes…art spoken—art splattered on canvas in the form of symbols that communicate the heart and mind of man or God. The written word has the power to influence; it has the power to mold and shape us into who we may become.
Fruitful Vine Creations is owned and operated by my friend, homeschooling mom, …